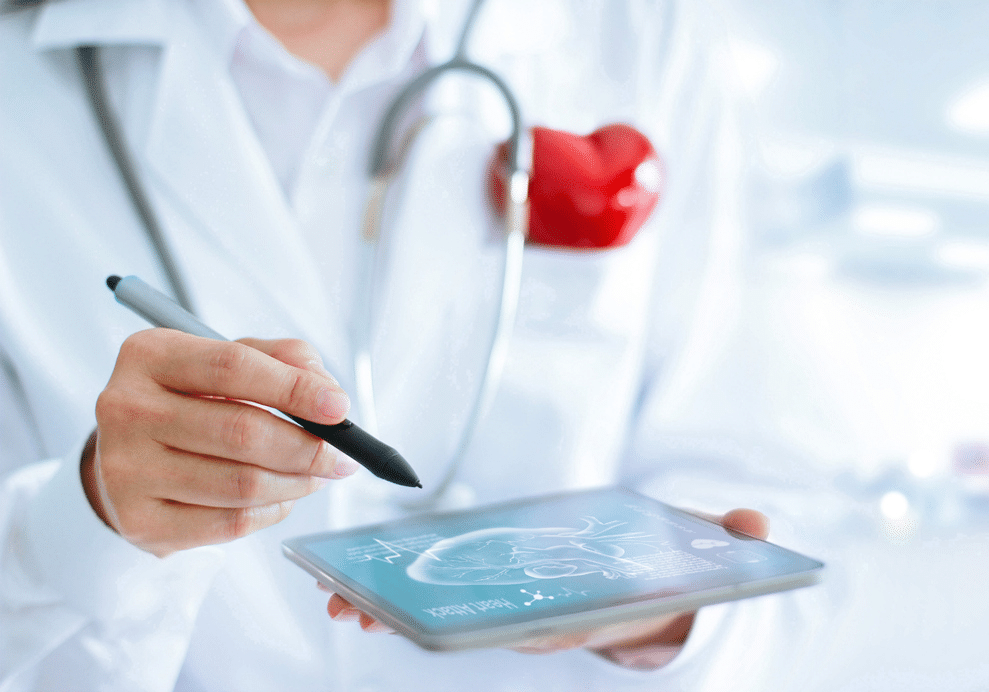 Can cardiac arrest and cardiac shock be coded together beginning October 1, 2020?
In the past, there had been an Excludes1 note at I46.- Cardiac arrest that excluded R57.0, Cardiac shock. HIA had also received a letter from AHA on a case in the past that had stated that only I46.- Cardiac arrest would be coded if both were documented. In addition, the Third Quarter Coding Clinic page 26 had a similar case that asked if both could be coded, and AHA had instructed that only I46.9, cardiac arrest, cause unspecified would be coded if both were documented and that the CDC would be looking at possible revision to the Excludes1 note. As of October 1, 2020, the Excludes1 note has been revised to an Excludes2 note. So what does this now mean? First lets look at the definitions of these two conditions.
What is Cardiac Arrest?
Cardiac arrest is when the patient's heart stops. It is the abrupt loss of heart function due to a disruption in the heart's electrical system. The heart function or pumping totally stops. Hence the name "arrested" or stopped. Death can result quickly if CPR and defibrillator is not used to restore the heart rhythm. The most common cause of cardiac arrest is an arrythmia. Ventricular fibrillation is the most common arrhythmia to cause cardiac arrest. Other causes include MI, coronary artery disease, cardiomyopathy, valvular heart disease, and congenital heart disease.
What is Cardiac Shock?
Cardiac shock is when the heart pumping slows to the point where the body is not getting enough blood, but is not yet stopped like in cardiac arrest. It can be caused by a heart attack, heart failure, myocarditis (inflammation of the heart), endocarditis (inflammation of the heart valves), drug overdoses or poisoning or other causes. It is not fatal if treated immediately. Symptoms include rapid breathing, severe shortness of breath, sudden, rapid heartbeat (tachycardia), loss of consciousness, weak pulse, low blood pressure (hypotension), sweating, pale skin, cold hands or feet and urinating less than normal or not at all. It can be fatal if not treated and cause damage to the liver, kidneys or other organs. Treatment includes possible mechanical ventilation, inotropic agents such as Levophed or dopamine, aspirin, thrombolysis such as Activase or Retavase and blood thinning and antiplatelet medications. If coronary blockage is causing an MI and cardiogenic shock, then an angioplasty with stents may be performed. A balloon pump may also be utilized. Cardiogenic shock can lead to cardiac arrest if not treated immediately.
So What is the Coder to Do?
On October, 1, 2020 the CDC changes the Excludes1 note to Excludes2 note per below.
I46 Cardiac arrest
Excludes2: cardiogenic shock (R57.0)
I46.2 Cardiac arrest due to underlying cardiac condition
Code first underlying cardiac condition
I46.8 Cardiac arrest due to other underlying condition
Code first underlying condition
I46.9 Cardiac arrest, cause unspecified
AHA will most likely be addressing this in the future in an issue in Coding Clinic. Excludes2 notes are defined as "Not included here." An excludes2 note indicates that the condition excluded is not part of the condition represented by the code, but a patient may have both conditions at the same time. When an Excludes2 note appears under a code, it is acceptable to use both the code and the excluded code together, when appropriate. That being said, if cardiac shock is due to something other than what caused the cardiac arrest, both can be coded. However if cardiac shock leads to cardiac arrest, what is the coder to do?
The fact that there is now an Excludes2 note, and cardiogenic shock is a symptom code, it is unclear if the CDC did this to allow both to be reported when they are related to the same cause. For the record, HIA submitted a case to see if both cardiogenic shock and cardiac arrest are both coded or not when documented.
On February 22, 2021, HIA received a response back, Ref. #50038983.920 that stated that YES it is appropriate to report both code R57.0, Cardiac shock and also I46.- cardiac arrest when both conditions are documented by the provider. In the case we submitted they were related as well. So there you have it! Hopefully this instruction will be published soon.
---

HIAlearn offers an accredited course on this topic along with 200+ courses all accepted by AHIMA and/or AAPC. View subscription options now »
---
References:
mayoclinic.org/diseases-conditions/cardiogenic-shock/symptoms-causes/syc-20366739
mayoclinic.org/diseases-conditions/sudden-cardiac-arrest/symptoms-causes/syc-20350634
This letter is in response to your request for clarification in coding cardiac arrest with cardiogenic shock. Based upon the documentation submitted, it would be appropriate to report both cardiac arrest and cardiac shock. Both conditions were documented and met reporting requirements.
Additionally, since the Excludes 1 note for code R57.0, Cardiac shock, was revised to an Excludes 2 note at category I46, Cardiac arrest, it is appropriate to report both cardiac arrest and cardiac shock when both conditions are documented by the provider. I trust this information will be of assistance to you.
Sincerely,
RHIA Coding Consultant Ref. #50038983.920
---
In need of coding support? We offer both inpatient coding support and outpatient coding support services. Partner with us to replace underperforming coding vendors, get coding backlogs caught up, staff for a FMLA/vacation gap, special projects, to assist in Single Path Coding, or for Total Outsource Coding Support.
---
The information contained in this post is valid at the time of posting. Viewers are encouraged to research subsequent official guidance in the areas associated with the topic as they can change rapidly.
Subscribe to our Newsletter
Related blogs from
Medical Coding Tips
In the healthcare industry, quality measures ...
Subscribe
to our Newsletter
Weekly medical coding tips and coding education delivered directly to your inbox.