Market
Medical Coding and Auditing for Provider Groups
HIA offers professional fee consulting services and coding support to provider groups in the United States. HIA's credentialed coders are up-to-date on all E/M and CPT coding guidelines. Our consulting service identifies specific areas of financial and compliance risk, provides pertinent information and educates clients on proper documentation, billing and coding practices.
Our comprehensive approach
Provider Groups partner with us for: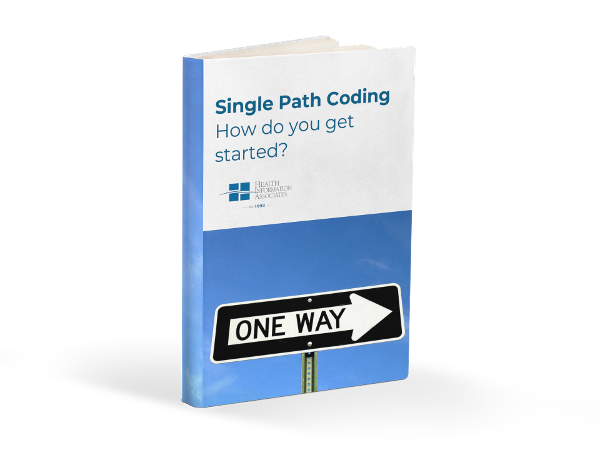 Single Path Coding - How do you get started?
Single Path Coding aka "dual coding" is a hot topic in our industry these days. Single Path Coding is when both the facility coding and the professional fee coding is done by the same coder, for the same patient account, and in the same workflow. Talk about efficient! Sounds like a no brainer! But how do you start? Let us tell you in our Single Path Coding White Paper.
Are your providers documenting appropriately to meet current guidelines?
Guidelines change on a frequent basis.
Partner with HIA to do an initial review of your documentation and see if your physicians need further education.
Who assigns the codes at your facility?
Depending on who assigns the codes (physician, coder, or both) there may be differing areas of opportunity.
Partner with HIA to determine if your coding is optimal and if you are being reimbursed appropriately.
Does your coding accurately reflect patient acuity?
C
apturing the appropriate HCC codes can affect the RAF score and your overall reimbursement.
HIApro reviews and assigns all relevant codes to accurately reflect the patient.
Are you up to date on your Incident To and Shared Visit guidelines?
The CMS guidelines for Incident To and Shared Visits have been updated. Partner with HIA to ensure your coders and providers are complying with the new guidelines.