Profee Solutions
Profee Coding
Physicians and mid-level providers, both employed and independent, continue to face financial and compliance related challenges. This growth will bring increased financial and compliance related risks. As the industry moves towards a value-based payment model, quality metrics and costs will dictate reimbursement. Additionally, government and commercial payers are poised to scrutinize claims more aggressively. The need for qualified professional coders has never been greater.
HIApro offers Evaluation & Management (E/M) and procedural CPT coding for all physician offices and clinics, Emergency Departments and Urgent Cares, specialty treatment facilities and hospital inpatient and outpatient.
Our comprehensive approach
Internal Coding Staff Vacancies
HIA's education department, HIAlearn, keeps staff abreast of changes pertaining to ICD-10-CM/PCS, CPT-4 and HCPCS Level II coding on a continual basis. Our education team has developed over 200 Action Plans available that can be submitted to AAPC or AHIMA for CEU credit. Action Plans are designed to refine the skills of coders by providing targeted and interactive sessions in an easily digestible format. Each session lasts on average one hour and is accompanied by a ten question quiz to ensure comprehension. Topics are derived from common audit findings and range from the day's most challenging procedures to wider reaching concepts such as principle diagnosis selection. Access to all of our educational content is available for your organization for a per user fee, however, individual Action Plans are not available for purchase.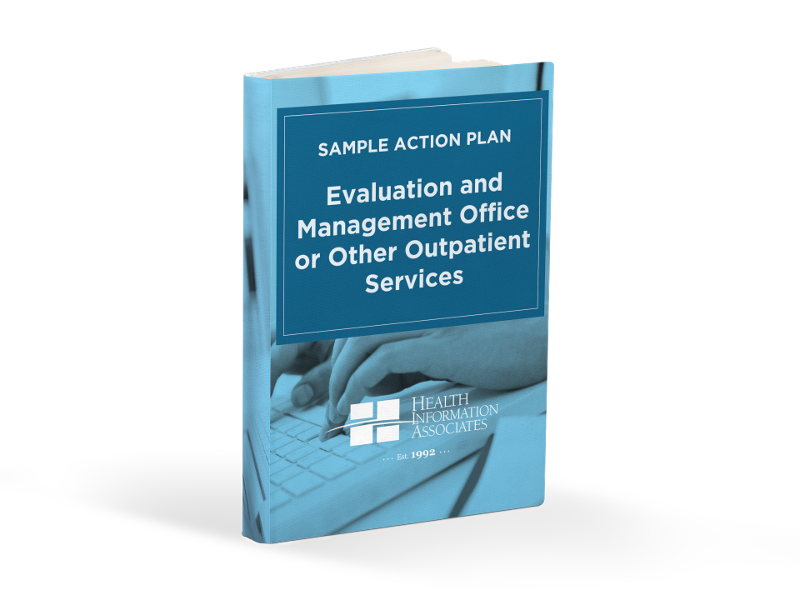 Download Sample Action Plan
Evaluation and Management Office or Other Outpatient Services
Action Plans are designed to cover topic areas that impact coding, have been the frequent source of errors by coders and usually affect DRG assignments. This action plan reviews the clinical aspects of respiratory failure, respiratory insufficiency, causes and treatments. It covers official coding and sequencing advice as well as the coding pitfalls associated with respiratory failure diagnosis coding.
Settings we serve
Settings
HIApro
offers Evaluation & Management (E/M) and Surgical CPT coding and consulting services for the following specialties:
Provider Specialties
Adult Intensivist

Allergy

Anesthesia

Bariatric Medicine/Surgery

Burn/Trauma

Cardiac Catheterization

Cardiology

Cardiovascular Surgery

Colorectal Surgery

Dermatology

Electrophysiology

Emergency Medicine

Endocrinology

Family Practice

Gastroenterology

General Surgery

Geriatrics

Gynecologic Oncology

Hematology/Oncology

Hepatobiliary

Hospitalist

Infectious Disease

Internal Medicine

Interventional Radiology

Medical Genetics
Neonatology

Nephrology

Neuroradiology

Neurology

Neurosurgery

Nuclear Medicine

Obstetrics & Gynecology

Occupational Medicine

Ophthalmology

Oral Surgery

Orthopedics

Otolaryngology / Head & Neck Surgery

Plastic & Reconstructive Surgery

Podiatric Surgery

Psychiatry

Pulmonary Medicine

Radiation Oncology

Radiology

Rheumatology

Surgical Oncology

Thoracic Surgery

Transplant Surgery


Urology

Vascular Surgery

Wound Care