Acute Coding Review
Acute Review Services
Coding Review & Auditing Services – Inpatient and Outpatient
HIA's comprehensive review approach is designed to provide meaningful information to as many stakeholders as possible within your organization. From the individual coder, all the way to the executive board room, HIA delivers. Our well rounded service offerings can address any and all of your education, compliance and revenue oriented objectives. And it's backed by 30 years in the business.
Summary of all findings including overall accuracy rates and potential CMI impact

Detailed listing of all accounts with a potential financial impact

Diagnosis (overall) accuracy followed by Principal Diagnosis, Secondary Diagnosis, Total CC, Total MCC, Total HAC and Total HCC accuracy rates

PCS (overall) accuracy followed by Principal Procedures and Secondary Procedure accuracy rates

Patient Safety Indicators (PSI) listed by PSI with any changes to the potential PSI

Consolidated summary of coder accuracy rates

Individualized coder accuracy breakdown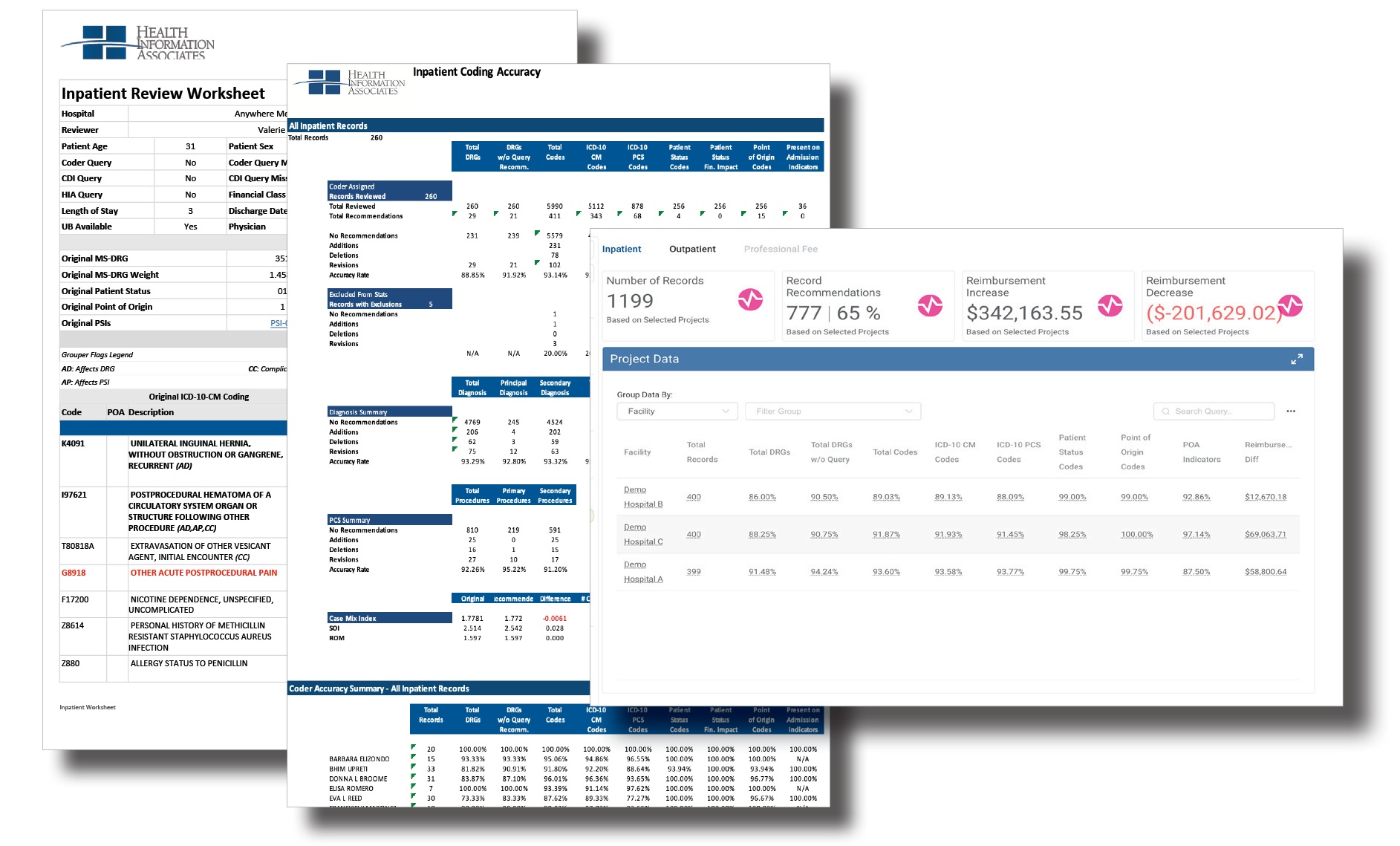 Our comprehensive approach
Following our reviews, HIA offers a multi-pronged approach to educating the relevant stakeholders in your organization. It all starts with an executive summation conference to discuss overall findings. This is followed by an educational session involving your coding team, CDI specialists and others from your organization you wish to include. These sessions are usually one to two hours in duration and focus heavily on common trends and opportunities. Individual educational needs are met with a coder specific action plan drawn from review findings and supported by HIA's proprietary learning management system. All facets offer opportunities to gain CEU's and represent a comprehensive solution to meet educational needs.
Executive summation conference

Client education sessions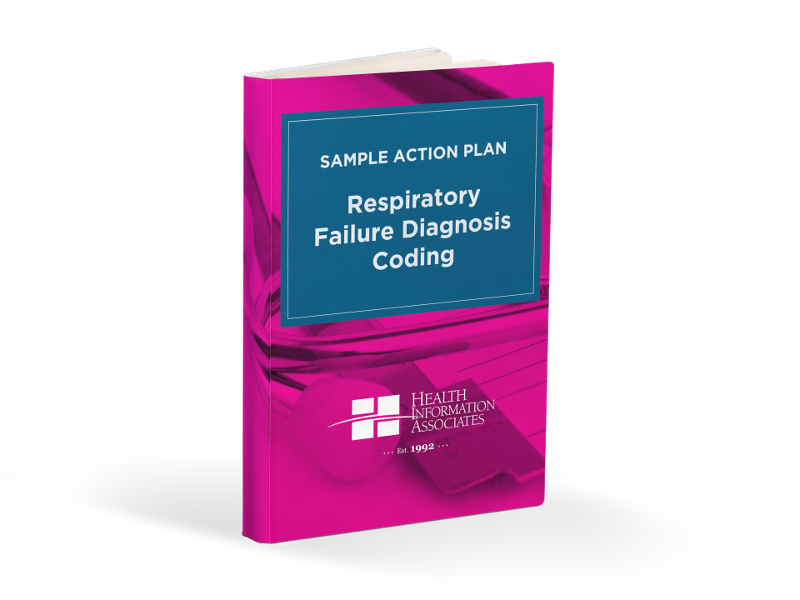 Download Sample Action Plan
Respiratory Failure Diagnosis Coding
Action Plans are designed to cover topic areas that impact coding, have been the frequent source of errors by coders and usually affect DRG assignments. This action plan reviews the clinical aspects of respiratory failure, respiratory insufficiency, causes and treatments. It covers official coding and sequencing advice as well as the coding pitfalls associated with respiratory failure diagnosis coding.
Settings we serve
Settings
Here's a brief, but by no means exhaustive, list of the settings we serve most often: 
Acute
Short-term acute 

Long-Term Acute 

General med/surg 

Pediatric 

Academic/teaching 

Skilled Nursing 
Ambulatory
Pain center 

Infusion center 

Wound center 

Cancer center 

Dialysis 

Imaging center