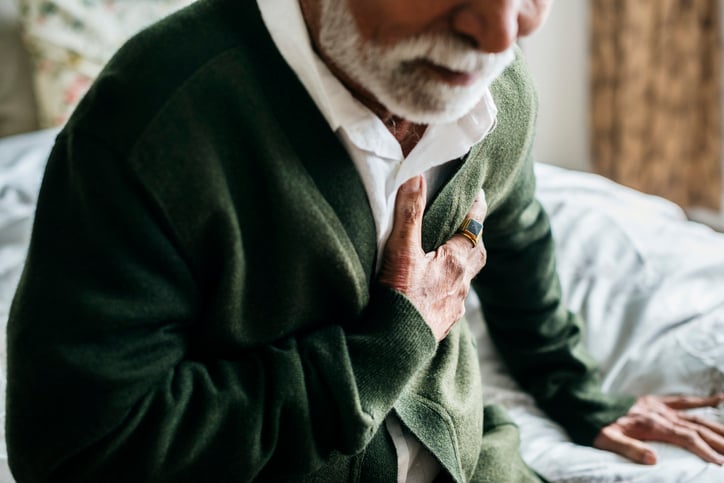 As coders, we are seeing more and more documentation of Type 2 NSTEMI. There have been differing opinions on how this should be coded; fortunately, we have some coding guidance to help us now.
What is a Type 2 NSTEMI?
A type 2 NSTEMI is secondary to ischemia from a supply-and-demand mismatch. Something other than coronary artery disease is contributing to this supply-and-demand mismatch. This type of MI is typically marked by non ST elevation. Some of these causes may be respiratory failure, renal failure, COPD, heart failure, severe anemia, hypotension/shock, severe infection, extremely fast or slow heart rate, and hypertension. These are just a few examples.
In diagnosing a Type 2 MI, the patient will have an elevated troponin level (that changes), no clinical features of a typical MI (Type 1), and a clinical condition that is known to increase the oxygen demand or decrease the oxygen supply (see listed above). Treatment for a Type 2 MI consists of treating the underlying cause/condition. Once this is corrected the insult to the heart should improve/resolve.
Beginning FY2018 on October 1, 2017, a new code is available for MI Type 2 or MI due to demand ischemia I21.A1, Myocardial infarction type 2. In addition, other new codes are available for MI Types 3, 4a-c, and 5, I21.A9, Other myocardial infarction type.
Myocardial injury not resulting from ischemia is not coded the same as a type 2 NSTEMI. These non-ischemic myocardial injuries are reported with code I5A. This new code allows distinction between non-ischemic myocardial injuries versus ischemic MI's. Sequence first the underlying condition when reporting I5A.
HIA offers three action plans on coding myocardial infarctions »
References:
AHA Coding Clinic, Fourth Quarter 2021 Pages: 14-15
AHA Coding Clinic, First Quarter 2017 Page: 44-45
AHA Coding Clinic, Fourth Quarter 2017 Page: 12
acc.org/latest-in-cardiology/articles/2016/05/18/13/58/diagnosing-type-2-myocardial-infarction
---
In need of coding support? We offer both inpatient coding support and outpatient coding support services. Partner with us to replace underperforming coding vendors, get coding backlogs caught up, staff for a FMLA/vacation gap, special projects, to assist in Single Path Coding, or for Total Outsource Coding Support.
---
The information contained in this coding advice is valid at the time of posting. Viewers are encouraged to research subsequent official guidance in the areas associated with the topic as they can change rapidly.
Subscribe to our Newsletter
Related blogs from
Industry News

,

Medical Coding Tips
In this Coding Tip, we present the new ICD-10...
Subscribe
to our Newsletter
Weekly medical coding tips and coding education delivered directly to your inbox.