As a coder, how often do you worry about meeting your productivity goals? Yeah, we understand.
Increasing reading speed is one way we recommend trying to increase your coding productivity. Some of the tips below may help you to increase your reading speed. Read the documents below, view the videos online and listen to the audio sessions and let us know if you found these tips useful.
How to read quickly and with comprehension
Read Chapters 2 (p 16-24), 3 (p 25-32), and 5 (p 41-47) of the document titled "Speed Reading Monster Course." These selections will cover major pitfalls to reading quickly and with comprehension, and how one can overcome them. Read now »
Some speed reading tips
Once you start reading, don't stop! Read the text straight through. If you have any question after you have completed reading the material, go back and reread the relevant sections.
Reread the marked sections of the text (the items you indicated that you didn't quite understand).
Write a small summary at the beginning of the chapter – consisting about 3-4 sentences. If you ever need to return to the text, the information is much more easily found with summary markings.
Read once. You can't read everything all at once (and wouldn't want to). If it's important, read it now. If it's not, let it wait.
Read the title and the first paragraph more carefully than the other parts of the section.
If there is a summary at the end of a chapter, read it.
Get a grasp of how the material is organized.
If you need more background, seek another source.
Speed reading methods for computer screen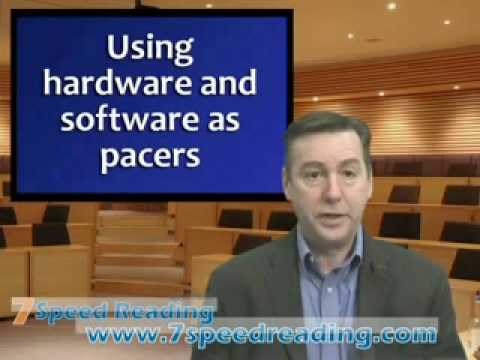 Screen reading techniques to improve reading speed on screen
Reformatting to improve readability by copy and pasting the text into a Word document.
Using hardware and software as pacers (visual guide)
Highlighting
Mouse scrolling
Cursor scrolling
How to read faster – 8 practical tips to speed reading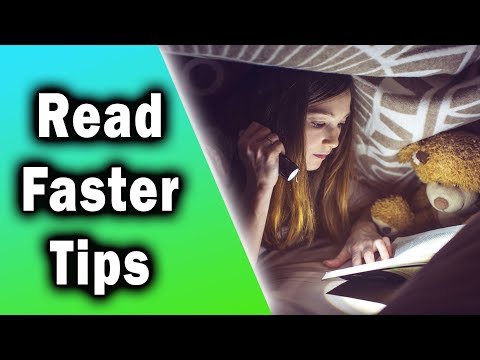 Increasing reading speed while caring for your eyes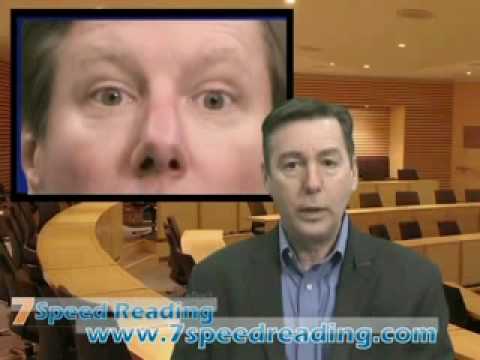 Eye exercises
Extra-ocular muscle exercises
Ciliary muscle exercises
Eye relaxation exercises
Determine your reading speed
Click below to determine your reading speed. You will get your reading speed as soon as you have finished your timed reading. You may then perform a comprehension test with a series of questions about the text you have just read.