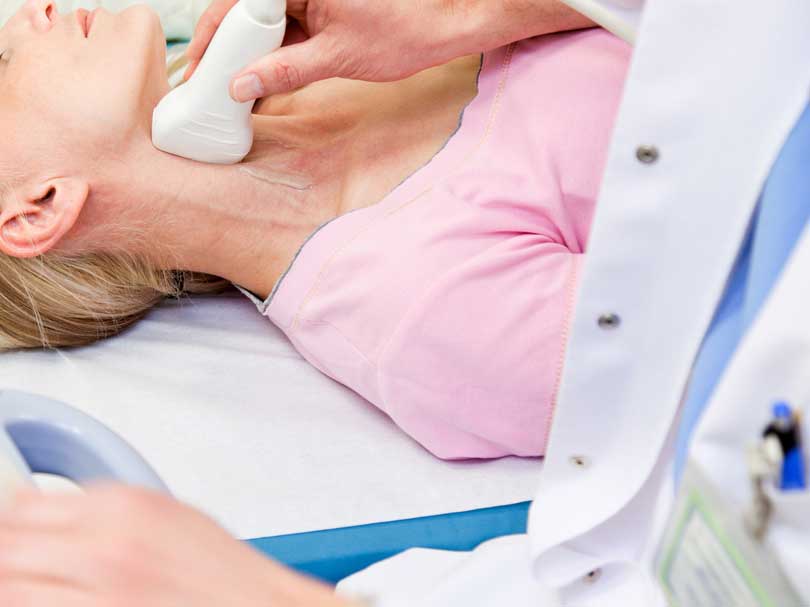 The latest edition of AHA, Coding Clinic for ICD-10-CM/ICD-10-PCS has given direction to coders on reporting the diagnosis of carotid artery disease when not specified as stenosis or occlusion. Let's dig into this diagnosis a little to understand it better.
What is Carotid Artery Disease?
Carotid artery disease is a vague category that can incorporate many different carotid artery issues. Some physicians may feel that they are being clear the patient has plaque, stenosis, or occlusion of the artery, but in ICD-10-CM the specificity must be included in the documentation. When a patient develops carotid artery disease, the arteries become narrowed due to fatty substances, calcium and other cellular waste products inside the lining of the artery. This can be further detailed as "stenosis" or "atherosclerosis." Atherosclerosis is the most common cause, but it is not the sole cause of the disease. Carotid artery disease can also be the result of other diseases that cause arterial damage.
How Do We Code Carotid Artery Disease in ICD-10-CM?
This all depends on the physician documentation and diagnosis specificity given within the patient's medical record. It will be up to the coder to go through the medical record to search for further specificity of the disease in order to report a more specific diagnosis. Terms that coders will want to search for are atherosclerosis, plaque, narrowing, occlusion, calcium deposits within the artery, and stenosis. All of these terms will lead the coder to a more specified ICD-10-CM code for the diagnosis of carotid artery disease.
At this time, the coding guidance is that coders should report I77.9 (Disorder of arteries and arterioles, unspecified) when there is no further documentation in the medical record to further clarify the cause of the disease. This should only be reported after query to the MD has been sent to see if further clarification can be obtained. This may change in the future, but as of now without further clarification, carotid artery disease without further clarification is reported as above.
Symptoms of Carotid Artery Disease
Sudden numbness or weakness in face (drooping)
Sudden numbness or weakness in limb(s) (can also be clumsiness of the limb)
Sudden difficulty speaking, slurred speech or garbled speech
Sudden difficulty seeing
Sudden dizziness
Sudden loss of balance or coordination
Sudden severe headache (without a known cause)
Sudden difficulty understanding what others are saying to you
Sudden onset of confusion
Sudden difficulty of swallowing
Risk Factors for Carotid Artery Disease
Hypertension
Smoking or other tobacco products
Diabetes
Hypercholesterolemia or hypertriglyceridemia (or high LDL and low HDL)
Lack of physical activity or exercise
Untreated sleep apnea
Age
Obesity
Family history of atherosclerosis/genetic factors
Metabolic syndrome
Unhealthy diet or eating habits (diets that consist of high saturated fats, cholesterol and sodium)
Excessive alcohol intake
Sex (males are more prone to develop)
Race
Prevention and Treatments (to help prevent stroke)
STOP smoking
Lose weight
Eat healthier foods
Increase physical activity/exercise
Keep other chronic conditions under control (hypertension, diabetes, etc.)
Medications (aspirin or antiplatelet medication such as Clopidogrel)
Keep your regular doctor appointments
Managing the stress in your life
Surgical treatments for severe cases including carotid endarterectomy and carotid angioplasty and stenting
Summary
Carotid artery disease is a vague diagnosis and without further clarification from the physician is coded to I77.9 (Disorder of arteries and arterioles, unspecified) at this time. Once diagnosed the goal is to prevent further progression and stroke. Interesting fact: did you know that if you stop smoking the stroke risk is reduced to that of someone who doesn't smoke within just a few years?
References
ICD-10-CM/PCS Coding Clinic, First Quarter ICD-10 2021 Page: 4
mayoclinic.org/diseases-conditions/carotid-artery-disease/diagnosis-treatment/drc-20360527
nhlbi.nih.gov/health-topics/carotid-artery-disease
clevelandclinic.org/health/diseases/16845-carotid-artery-disease-carotid-artery-stenosis#symptoms-and-causes
hopkinsmedicine.org/health/conditions-and-diseases/carotid-artery-disease
healthline.com/health/carotid-artery-disease#prevention
---
For the past 30 years, HIA has been the leading provider of compliance audits, coding support services and clinical documentation audit services for hospitals, ambulatory surgery centers, physician groups and other healthcare entities. HIA offers PRN support as well as total outsource support.
---
The information contained in this coding advice is valid at the time of posting. Viewers are encouraged to research subsequent official guidance in the areas associated with the topic as they can change rapidly.
Subscribe to our Newsletter
Related blogs from
Medical Coding Tips
In this Coding Tip, we present the new ICD-10...
Subscribe
to our Newsletter
Weekly medical coding tips and coding education delivered directly to your inbox.