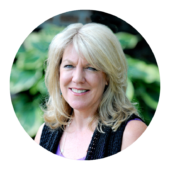 Pat Maccariella‑Hafey
RHIA, CDIP, CCS, CCS‑P, CIRCC
Executive Director Of Education
AHIMA‑Approved ICD‑10‑CM/PCS Trainer and Ambassador
In this coding tip, we discuss the proper approach character value assignment for VATS.
But first, what is VATS?
VATS is an abbreviation for "video assisted thoracic surgery." VATS is a minimally invasive surgical technique used to diagnose and treat problems in organs within the thorax such as the lungs and pleura. During VATS, a tiny camera (thoracoscope) and surgical instruments are inserted into the chest through small incisions or ports in the chest wall. The thoracoscope transmits images of the inside of the chest onto a video monitor, guiding the surgeon in performing the procedure. When compared with a traditional open operation (thoracotomy), VATS may result in less pain and shorten recovery time. Some examples of VATS surgery include lung lobectomy, esophagectomy, lung biopsy, surgery to relieve GERD and hiatal hernia repairs.
So, what is the confusion with the approach?
Well, in ICD-10-PCS there is a guideline for laparoscopic assisted procedures which instructs the coder to assign the open approach for laparoscopic assisted procedures where the laparoscope is used to assist in surgeries through small incisions.
It is guideline B5.2 "Procedures performed using the open approach with percutaneous endoscopic assistance are coded to the approach Open.
Example: Laparoscopic-assisted sigmoidectomy is coded to the approach Open." Coders wondered if VATS was not the same thing, given the description by many surgeons of VATS being minimally invasive, rather than totally thoracoscopic or through the thoracoscope. The thoracoscope is being used to view the area, however instruments are being placed in the small incisions or ports directly, and tissues are many times being removed from these incisions/ports using video assistance provided in another port.
So for that reason, HIA submitted a letter to AHA with a VATS operative note regarding the proper approach for VATS procedures. AHA responded via Ref. #50016597.716, stating to assign fifth character 4 – Percutaneous Endoscopic for the VATS procedure. They went on to state, in the example submitted, "the port incisions did not appear to have been extended or lengthened to open the incisions. Therefore, open is not appropriate in this scenario."
Hopefully AHA will publish the advice for all to see.
References:
ICD-10-PCS Official Guidelines for Coding and Reporting FY 2017 Page 11
AHA Coding Clinic letter response Ref.#50016597.716
AHA Coding Clinic, Second Quarter 2015, Page: 31
AHA Coding Clinic, Third Quarter 2014, Page 10
The information contained in this coding advice is valid at the time of posting. Viewers are encouraged to research subsequent official guidance in the areas associated with the topic as they can change rapidly.