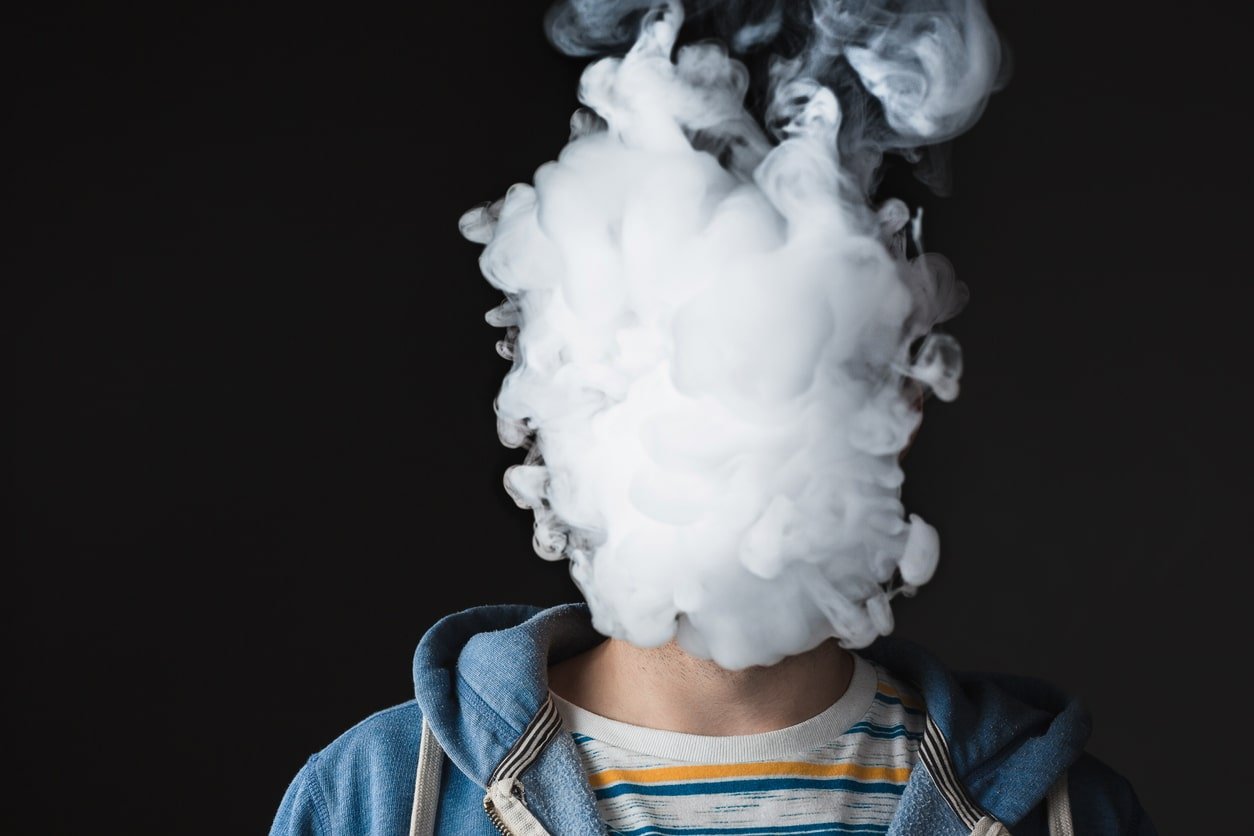 There's a new code in town!
Effective with 4/1/2020 discharges, ICD-10-CM code U07.0 is used to report vaping -related disorders.
ICD-10-CM code U07.0 (vaping related disorder) should be used when documentation supports that the patient has a lung-related disorder from vaping. This code is found in the new ICD-10-CM Chapter 22. U07.0 will be in listed in the ICD-10-CM manual under a new section: Provisional assignment of new disease of uncertain etiology or emergency use. When a person uses one of the electronic cigarettes/vape systems the device will heat up and vaporize a liquid to aerosol. The person would then "vape," puff or inhale through the mouth the vaporized aerosol mist. Vaping is also documented as e-cigarette, vapes, e-hookahs, vape pens, tank systems, mods, and electronic nicotine delivery systems (ENDS) by some documenting physicians. Nicotine is not the only substance that is being inhaled. There are other chemicals in the liquid to help this turn to an aerosol. The electronic cigarettes can contain tetrahydrocannabinol (THC) and cannabinoid (CBD) oils along with other substances, flavorings and additives. Physicians may document "dabbing related lung damage," vaping or any of the terms listed above to document the condition caused by the inhalation of nicotine or other substance as stated above. Below are some of the diagnoses that have been documented to be associated with patient's vaping/use of e-cigarettes:
Vaping Related Lung Disorders and Conditions:
Bronchitis and pneumonitis due to chemicals, gases, fumes and vapors; includes chemical pneumonitis (

J68.0

)
Pneumonitis due to inhalation of oils and essences; includes lipoid pneumonia (

J69.1

)
ARDS—acute respiratory distress syndrome (

J80

)
Pulmonary eosinophilia, not elsewhere classified (

J82

)
Acute interstitial pneumonitis (

J84.114

)
Other specified interstitial pulmonary disease (

J84.89

)
When only acute lung injury is documented without specifying a specific condition, code J68.9—Unspecified respiratory condition due to chemicals, gases, fumes and vapors would be reported.
If a patient is poisoned or has nicotine or other substance toxicity, coders would report the appropriate "T" code to show that this was an accidental toxic effect of the substance. Substance use, abuse and dependence should also be reported as additional codes.
Symptoms of Vaping toxicity:
Abdominal pain
Diarrhea
Weight loss
Myalgia
Dyspnea/shortness of breath
Wheezing
Tachypnea
Chest pain
Hypoxia
Nausea and/or vomiting
Fever
Fatigue
Night sweats
Chills without fever
For vaping of nicotine, assign code: F17.29-Nicotine dependence, other tobacco products.
Facts and Statistics Regarding the Vaping Epidemic:
There are two reported deaths and thousands of injuries due the electronic device exploding
The aerosol/vapor that is produced in the e-cigarette is not a harmless water vapor
The aerosol/vapor can cause inflammations in the mouth
A smoker's cough can be obtained via vaping
Most e-cigarettes contain nicotine. Even the ones that state are nicotine free have been found to have nicotine in them
E-cigarettes can be used to deliver marijuana and/or other drugs
Smoking is still the leading preventable cause of death and is responsible for about 480,000 American lives a year
There have been 68 confirmed deaths in the U.S. due to vaping-related lung injuries (as of 2/25/2020)
There have been 2,807 patients hospitalized for vaping-related lung injury (as of 2/18/2020)
More than 1 in 4 high school students reporting using e-cigarettes
More than 6 million American middle and high school students used some type of tobacco product last year
The rapid rise of vaping has reversed decades of decline in youth tobacco use
House approves bill to ban the sale of flavored e-cigarettes
There is an instructional note at code U07.0 (vaping-related disorder) to "Use additional code to identify manifestation. With this instructional note, code U07.0 is sequenced first followed by the manifestations.
Be on the lookout for documentation supporting vaping-related lung disorders since there is now a code to report.
References
AHA Coding Clinic ICD-10-CM/PCS First Quarter 2020, Page 3
ICD-10-CM Official Coding Guidelines – Supplement
https://www.acdis.org/articles/news-cdc-publishes-icd-10-cm-addenda-new-vaping-code
https://www.cdc.gov/nchs/icd/icd10cm.htm
https://www.atsjournals.org/doi/10.1513/AnnalsATS.201612-974LE
https://www.Publichealthlawcenter.org/resources/states-and-tribes-stepping-protect-communities-dangers-e-cigarettes-actions-and-options
https://www.heart.org/en/healthy-living/healthy-lifestyle/quit-smoking-tobacco/is-vaping-safer-than-smoking
https://www.lung.org/blog/vaping-smoke-and-mirrors
---
HIA's comprehensive auditing approach
includes
acute coding audits
and
Clinical Documentation Integrity (CDI) audits
.
Subscribe to our Newsletter
Related blogs from
Medical Coding Tips
In this Coding Tip, we present the new ICD-10...
Subscribe
to our Newsletter
Weekly medical coding tips and coding education delivered directly to your inbox.