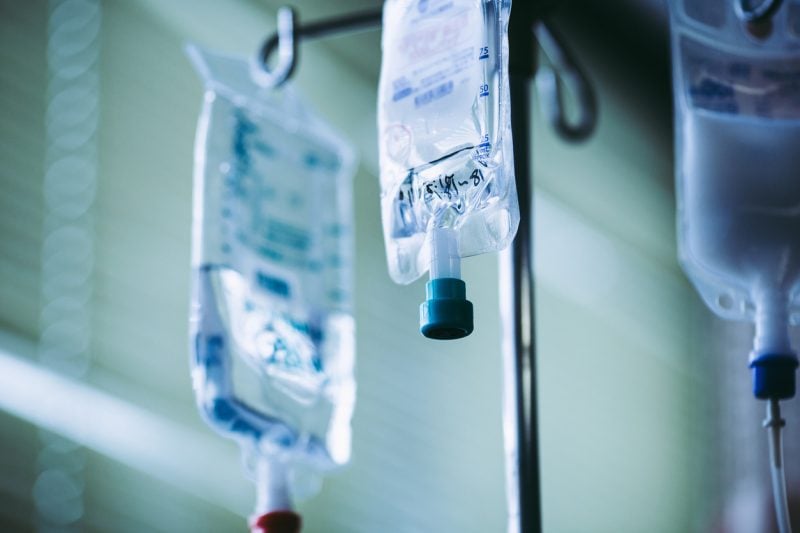 New Technology-ICD-10-PCS Section "X" DRUGS
Section "X" is a separate place within ICD-10-PCS for certain new technology procedures (such as new technology drugs). Section "X" does not introduce any new coding concepts or unusual guidelines for correct coding and maintains continuity with the other sections in ICD-10-PCS. The same root operation and body part values are used in section "X" as in other sections. The seventh character in section "X" is used to indicate the new technology group. This is a number or letter that changes each year that new technology codes are added. It is only used to indicate the year the code was created and all codes for that update year will have the same qualifier. The new technology drugs for FY2018 will have the qualifier/seventh character of "3" since this is the third year of ICD-10-PCS.
Section "X" codes are standalone codes. No additional codes from other sections in ICD-10-PCS are necessary for reporting as the specific procedure is described in the code title from section "X".
New Technology section codes are easily found by looking in the ICD-10-PCS Index or the Tables. The name of the new technology device, substance or technology for a section "X" code is included as the main term. They are also listed under the main term "New Technology".
There were four new substance values added to the code table XW0 (anatomical regions, introduction) for FY 2018.
• A—Bezlotoxumab Monoclonal Antibody/ZINPLAVA
• B—Cytarine and Daunorubicin Liposome Antineoplastic/VYXEOS
• C—Engineered Autologous Chimeric Antigen Receptor T-Cell Immunotherapy/KTE-C19/axicabtagene ciloleucel/CAR-T therapy
• F—Other New Technology Therapeutic Substance
New Technology Drugs for 2018:
Bezlotoxumab/ZINPLAVA
This drug is used in patients with Clostridium difficile (C. diff) diarrhea who are already on antibiotics and have a high risk of recurrence. Up to 25% of patients with C. diff will have a recurrence of the bacteria. Use of this drug helps to reduce recurrence of the bacteria. This drug is a human monoclonal antibody targeting the C. diff toxin B and does not affect the GI microbiota like the antibacterial drugs do. This drug is administered by IV.
Cytarabine/ and Daunorubicin/VYXEOS
This drug is used in patients with acute myeloid leukemia (AML). VYXEOS delivers and maintains fixed ratios of Cytarabine and Daunorubicin and provides prolonged exposure in the bone marrow. Both Cytarabine and Daunorubicin are existing chemotherapy drugs and are commonly used but VYXEOS is a specific formula of the two drugs. This is administered by IV.
Engineered Autologous Chimeric Antigen Receptor T-Cell Immunotherapy/KTE-C19/axicabtagene ciloleucel/CAR-T therapy
This engineered autologous immunotherapy is used to treat patients with relapsed or refractory B-cell non-Hodgkin lymphoma who are eligible for an autologous stem cell transplant. This represents a new paradigm in antineoplastic therapy. In this, the patient's own T-cells are harvested and engineered to target specific antigens. After this is infused back into the patient, the genetically engineered T-cells find the target cells and kill them.
References:
AHA ICD-10-CM/PCS Coding Clinic, Fourth Quarter 2017 Pages: 77-78
https://www.sciencedaily.com/releases/2018/03/180319124215.htm
https://www.cancer.gov/publications/dictionaries/cancer-drug/def/autologous-cd19-cd22-chimeric-antigen-receptor-t-cells
https://www.merckconnect.com/zinplava/overview.html?hcpUser=yes
https://www.fda.gov/NewsEvents/Newsroom/PressAnnouncements/ucm569883.htm
---
Health Information Associates offers medical coding services, medical auditing services, and clinical documentation audit services for hospitals, ambulatory surgery centers, physician groups and other healthcare entities in the United States.
---
The information contained in this coding advice is valid at the time of posting. Viewers are encouraged to research subsequent official guidance in the areas associated with the topic as they can change rapidly.
Subscribe to our Newsletter
Related blogs from
Industry News

,

Medical Coding Tips
In this Coding Tip, we present the new ICD-10...
Subscribe
to our Newsletter
Weekly medical coding tips and coding education delivered directly to your inbox.