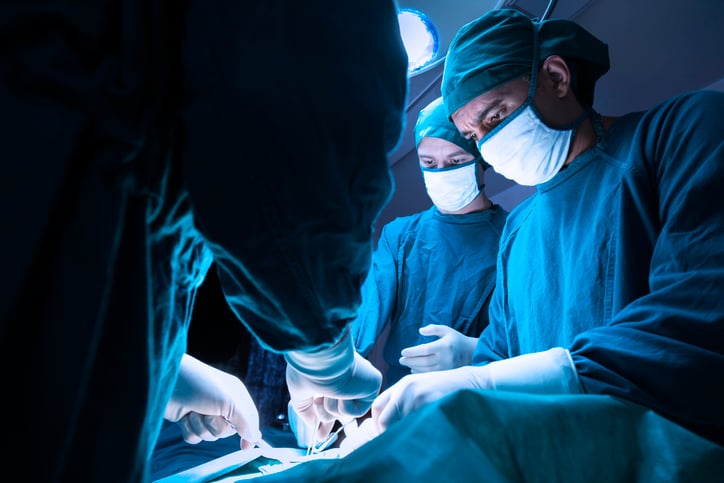 In ICD-10-PCS coding, the root operation must be determined at the start of trying to assign a specific code for the procedure. The root operation is the third character in the PCS code and describes the intent or the objective of the procedure.
Most PCS codes reported for the inpatient setting are found in the Medical and Surgical section of ICD-10-PCS. There are 31 root operations in this section. The entire list can be found with definitions and examples beginning on page 117 of the ICD-10-PCS Reference Manual.
Root operation groups for the Medical and Surgical section share similar attributes. Below is a list that show each group and which root operations are included in the description (this is only for the Medical/Surgical section and the other sections will be addressed in a later document).
Medical and Surgical Section/Root Operation Groups
Root operations that take out some or all of a body part include Excision, Resection, Detachment, Destruction, and Extraction.
Root operations that take out solids/fluids/gases from a body part include Drainage, Extirpation, and Fragmentation.
Root operations involving cutting or separation only include Division and Release.
Root operations that put in/put back or move some/all of a body part include Transplantation, Reattachment, Transfer, and Reposition.
Root operations that alter the diameter/route of a tubular body part include Restriction, Occlusion, Dilation, and Bypass.
Root operations that always involve a device include Insertion, Replacement, Supplement, Change, Removal, and Revision.
Root operations involving examination only include Inspection and Map.
Root operations that define other repairs include Control and Repair.
Root operations that define other objectives include Fusion, Alteration, and Creation.
The full definition of the root operation in the PCS Tables must be applied when determining the correct root operation.
The MD is not expected to use the terms used in PCS. The coder is not required to query the physician if the coder can correlate what the MD has documented to the correct root operation (i.e., partial resection to the root operation excision).
---
HIA's comprehensive auditing approach
includes
acute coding audits
and
Clinical Documentation Integrity (CDI) audits
.
Subscribe to our Newsletter
Related blogs from
Medical Coding Tips
In this Coding Tip, we present the new ICD-10...
Subscribe
to our Newsletter
Weekly medical coding tips and coding education delivered directly to your inbox.