Every quarter, HIA employees have the option to participate in a wellness challenge. The primary motive for these challenges is to promote an active, healthy lifestyle; especially since medical coding is a job performed seated in front of multiple computer monitors!
The secondary goal of these challenges is to encourage interaction between our employees who work remotely. There's nothing like a little friendly competition to get folks to engage with one another! As an extra incentive, a generous prize is awarded to the winner (or winners) of each challenge.
Some of the past contests have measured who can drink the most water, walk the most steps, bike/swim the most miles and lose the most weight. Our 4th Quarter 2016 challenge was a little different. Instead of the typical physical challenge, this one required more mental effort by putting the contestant's creativity to the test. Each participant was asked to submit either a video or several photos of their home office and explain how they make their workspace a healthy environment. The winner with the most creative submission received a Varidesk Pro-Plus stand-up desk.
Stand-up desks have become a popular health trend since the AMA declared persistent sitting to be a health hazard equal to smoking. Our employees were very motivated to win the coveted prize. It was tough to choose a winner from all the entries. Our staff presented many great ideas for creating a healthy, inviting workspace.
What a great way to finish 2016 strong and to start a healthy new year in 2017!
Below are the winning submissions from our video winner Brieann H. and our photo winner Heather R.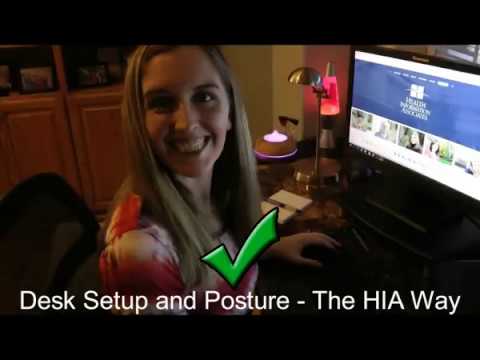 This is a picture of my desk. I have begun to personalize it and
create a fun and healthy workspace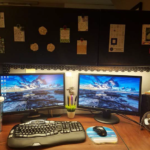 .
I brightened up my little "cave cubicle" by bringing a bit of the outdoors in with this fun grass pen holder.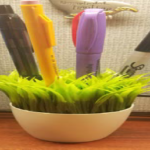 It reminds me of being outside, which I read in the HIA Wellness article "Creative Ways
to Personalize Your Workspace" improves your mood.
I also read in the HIA Wellness article that accessorizing with inspirational quotes add visual
interest and personality to your workspace.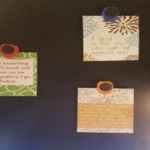 I brought in a bit of whimsy and personality with this functional but cute post-it holder.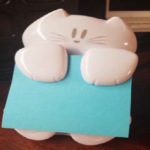 I brought in my love of the beach through my pretty beach scene mousepad, which is also ergonomic
for my wrist/arm and also has Microban technology to keep bacteria at bay.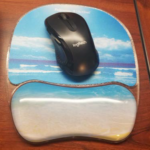 Music helps me to concentrate, so I have a docking station for my iPod on my desk. Music helps ease stress and improve productivity.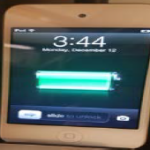 I make good use of the HIA emotion magnets. Note that today, I'm "hopeful" that my entry will help
win this exciting challenge!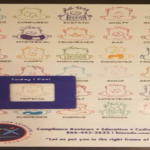 I keep my yoga block in my office for multiple reasons. I mainly use it to place between my knees,
which reminds me to stay present, engages the leg muscles and the core and helps me to sit up
straight, which is helpful since I sit at the computer for such long hours. I can also use it for
stretching and muscle stiffness.
Most importantly, I keep a water bottle with me every day. I drink
filtered water (Kangen 9.5) and fill my bottle up multiple times each day to make sure I
stay hydrated.