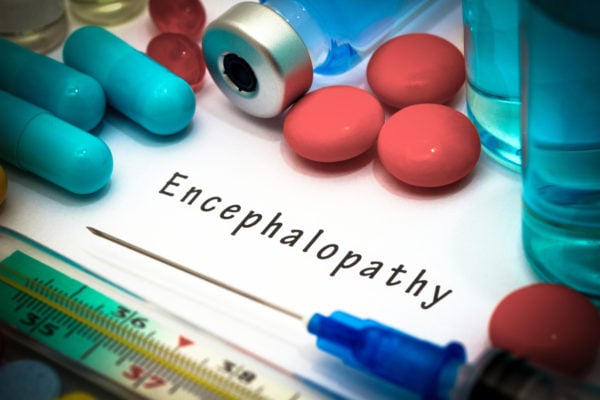 Encephalopathy is a diagnosis that coders see a lot these days. It is a general term and means brain disease, brain damage or malfunction. The primary symptom that is seen in the healthcare record is altered mental status. There are many different types and causes of encephalopathy and at times it is difficult to know if it should be coded and if so, what code should be reported.


The most common types we see are toxic encephalopathy, metabolic encephalopathy, anoxic encephalopathy, hepatic encephalopathy, hypertensive encephalopathy, acute encephalopathy and just documentation of encephalopathy. This is only a short list of entries under encephalopathy in the ICD-10-CM Alphabetic Index.
Toxic Encephalopathy G92
Indexed in ICD-10-CM to G92 is caused by exposure to neurotoxic substance, poisoning or OD and can be caused by everyday products that we use. Treatment is geared towards the cause or the symptoms. This type of encephalopathy is most often irreversible.
Metabolic Encephalopathy G93.41
Indexed in ICD-10-CM to G93.41 (there are also entries for drug induced and toxic) is caused by lack of glucose, metabolic agent, or electrolyte imbalance. An electrolyte imbalance can be caused by many conditions including, dehydration, trauma, renal failure, and infection. Treatment is geared towards the cause or the symptoms and is most often reversible once the metabolic issue is corrected.
Anoxic Encephalopathy G93.1
Indexed in ICD-10-CM to G93.1 is caused by brain damage due to lack of oxygen and referred to as hypoxic encephalopathy. This type is oftentimes permanent and irreversible depending on how long the brain cells lack oxygen. This can be caused by cardiac arrest, seizures or just when lack of breathing adequately exists such as in patients with lung disease. This can also occur in the fetus if the blood supply from the placenta is compromised.
Hepatic Encephalopathy
Indexed in ICD-10-CM to K72.90 (unless specified with coma) until 9/30/22, is caused by liver failure/disease. As of 10/1/22, a new code was created, K76.82, Hepatic encephalopathy and it will not be a CC or MCC. When the liver is diseased or in failure it is not able to remove toxin from the blood and they accumulate in the brain. The diagnosis of hepatic encephalopathy does not mean "coma" is always present. For a coder to report that this is with coma, the MD would need to document as such. This is a possibly reversible condition with the appropriate treatment and compliance with the treatment. This is commonly seen in patients with cirrhosis, acute liver failure, chronic liver disease, and hepatitis as well as other diseases.
If a patient has documented both toxic metabolic encephalopathy and hepatic encephalopathy, both would be coded to fully report the patient's condition. Toxic encephalopathy is not inherent to hepatic encephalopathy. Addition of code G92.8 would be reported.
Hypertensive Encephalopathy I67.4
Indexed in ICD-10-CM to I67.4 is caused by extreme high blood pressure levels. Most often the effects are reversible. Treatment is geared towards decreasing blood pressure.
Acute and/or unspecified Encephalopathy G93.40
Indexed in ICD-10-CM to G93.40 is caused by either a direct injury to the brain or an illness. Most times, the cause is known but not documented by the physician for coders and no further specific code can be assigned.
Other Encephalopathy
The ICD-10-CM code G93.49 is reported for other encephalopathy. Other encephalopathy is reported when the documentation supports that the encephalopathy is secondary to a particular cause/disease but there is no entry in the ICD-10-CM Alphabetic Index for that cause/disease. Encephalopathy due to cerebral infarction would be coded to G93.49 since there is no specific entry under encephalopathy for due to cerebral infarction. This is only if the type of encephalopathy has not be specified (toxic, metabolic, hypertensive, etc.). However, encephalopathy due to sepsis is coded to G93.41 since there is an entry under encephalopathy for septic.
Remember that encephalopathy due to postictal state is not coded separately as it is integral to the seizure (see AHA CC 4Q2013 Page: 89-90). However, static encephalopathy due to epilepsy is coded separately. This is reported as "other" encephalopathy. Static encephalopathy is different than the postictal encephalopathy. Postictal state or encephalopathy due to a patient having a seizure is a transient occurrence with return to normal. Static encephalopathy is a chronic or permanent condition that is not going to return to normal.
For specific reporting questions, please see AHA Coding Clinic as there are multiple questions and answers addressing this diagnosis.
References:
AHA Coding Clinic, Second Quarter 2018 Pages: 22-25
AHA Coding Clinic, Fourth Quarter 2018 Page: 16
AHA Coding Clinic, First Quarter 2021 Page: 13
AHA Coding Clinic, Second Quarter 2021 Pages: 3-4
AHA Coding Clinic, First Quarter 2022 Pages: 52-53
AHA Coding Clinic, Second Quarter 2017 Pages: 8-9
AHA Coding Clinic, Third Quarter 2016 Page: 42
AHA Coding Clinic, Second Quarter 2016 Page: 35
AHA Coding Clinic, Fourth Quarter 2013 Pages: 89-90
AHA Coding Clinic, Fourth Quarter 2009 Pages: 99-101
http://www.medicinenet.com/encephalopathy
https://en.wikipedia.org/wiki/Toxic_encephalopathy
https://en.wikipedia.org/wiki/Hypertensive_encephalopathy
https://en.wikipedia.org/wiki/Hepatic_encephalopathy#Treatment
https://en.wikipedia.org/wiki/Encephalopathy
---
HIA's comprehensive auditing approach
includes
acute coding audits
and
Clinical Documentation Integrity (CDI) audits
.
Subscribe to our Newsletter
Related blogs from
Industry News

,

Medical Coding Tips
In this Coding Tip, we present the new ICD-10...
Subscribe
to our Newsletter
Weekly medical coding tips and coding education delivered directly to your inbox.