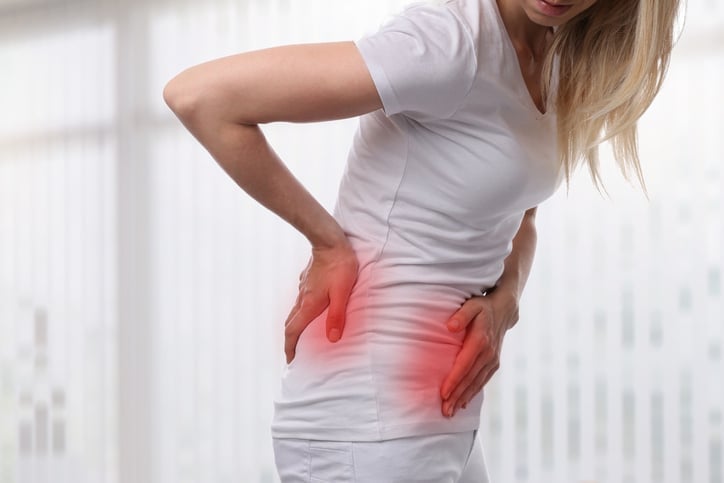 With the implementation of ICD-10-CM came more codes for reporting diseases and disorders. A lot of these diseases and disorders have combination codes and only require one code for reporting the conditions completely. We have seen a lot of recommendations of late where the coders are coding hydronephrosis, UTI and ureteral stone separately or not with the correct code to include all conditions.
What is Hydronephrosis?
Hydronephrosis is swelling of the kidney that develops due to improper drainage of urine from the kidney to the bladder. This occurs when there is blockage of the outflow or reverse flow (reflux) of the urine. This causes the kidney to swell/enlarge as the urine is unable to pass. Hydronephrosis is due to another disease or disorder and is not considered a primary disease, but a secondary condition.
In the picture below, on the left is a normal kidney/ureter and on the right is hydronephrosis and swelling of the kidney.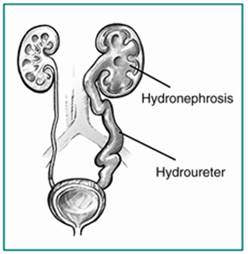 Causes of Hydronephrosis:
Here are some of the most common causes:
Infection or inflammation of the urethra or urinary tract (UTI)
Kidney stone
Congenital disorders
Pregnancy
Scarring from previous surgery
Tumors
Blood clot
Enlarged prostate
Symptoms of Hydronephrosis:
Pain in the abdomen, flank, back and/or bladder
Fever/chills
Nausea/vomiting
Painful urination
Incomplete voiding or bladder emptying
Treatment for Hydronephrosis:
Treatment is typically focused on treating the underlying condition by removing the urine buildup, relieving pressure, or clearing the infection. If caused by infection, this would be treated with antibiotics. Some kidney stones can be passed without surgery; however, some may require removal or break-up of the stone for removal/passage. A nephrostomy tube may be used to drain the urine from the kidney, or a catheter may be used to drain the urine from the bladder. The most important thing in treatment of hydronephrosis is to get it addressed as soon as it is known to prevent permanent damage to the kidneys.
Coding of Hydronephrosis:
Hydronephrosis
-with
–obstruction (by) (of)
—ureteral NEC N13.1
—–with infection N13.6
—-calculus N13.2
—–with infection N13.6
Etc.
When reviewing the medical record, look for potential causes of hydronephrosis such as stone and infection and report based on the ICD-10-CM Alphabetic Index.
References
ICD-10-CM Index
ICD-10-CM/PCS Coding Clinic, Second Quarter 2018: Page 21
ICD-10-CM/PCS Coding Clinic, Fourth Quarter 2016: Page 43
https://www.youtube.com/watch?v=sDfL689VPPc
www.kidney.org/atoz/content/hydronephrosis
https://www.healthline.com/health/unilateral-hydronephrosis
https://commons.wikimedia.org/wiki/Main_Page
---
In need of coding support? We offer both inpatient coding support and outpatient coding support services. Partner with us to replace underperforming coding vendors, get coding backlogs caught up, staff for a FMLA/vacation gap, special projects, to assist in Single Path Coding, or for Total Outsource Coding Support.
---
The information contained in this coding advice is valid at the time of posting. Viewers are encouraged to research subsequent official guidance in the areas associated with the topic as they can change rapidly.
Subscribe to our Newsletter
Related blogs from
Industry News

,

Medical Coding Tips
In this Coding Tip, we present the new ICD-10...
Subscribe
to our Newsletter
Weekly medical coding tips and coding education delivered directly to your inbox.