This Coding Tip was updated on 10/30/2017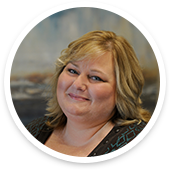 Kim Carrier
RHIT, CDIP, CCS, CCS-P
Director of Coding Quality Assurance
AHIMA Approved ICD-10-CM/PCS Trainer
In order to assign the correct ICD-10-PCS code, first the coder must know how "bronchoalveolar" is defined and also what a lavage is.
Bronchioles
Tiny thin-walled branches off of the bronchus. They are branches of the bronchi and part of the conducting system of the respiratory system. The conducting system includes the nose, pharynx, larynx, trachea, bronchi, bronchioles, and terminal bronchioles.
Alveoli
Lung alveoli are found in the lung parenchyma at the ends of the respiratory tree and are used as the basic unit of respiration. There are about 700 million alveoli in the human lungs. Each one is wrapped in capillaries (smallest blood vessel). They are small sacs within the lungs.
Lavage
Therapeutic or diagnostic cleaning or rinsing out.
A BAL is performed for many different reasons including pneumonia/diffuse infiltrates in the lung, cultures, alveolar hemorrhage, infections, malignancy, and research. This procedure is performed using the bronchoscope.
In ICD-10-PCS coding, if multiple tubular body parts are inspected, the most distal body part is coded. In the case of a BAL, the furthest body part is the lung since the alveoli are small sacs within the lungs.
When coding a BAL the correct body part value is the lung.
Example: If a patient has bronchoscopy with BAL for biopsy from the right middle lobe the appropriate PCS code is 0B9D8ZX—Drainage of right middle lung lobe, via natural or artificial opening endoscopic, diagnostic, is appropriate.
Please see example and explanation given in AHA Coding Clinic, First Quarter 2017 Page 51
References:
wikipedia.org/wiki/Bronchoalveolar_lavage
merriam-webster.com/medical/bronchoalveolar
merriam-webster.com/dictionary/bronchiole#medicalDictionary
merriam-webster.com/dictionary/alveolus#medicalDictionary
wikipedia.org/wiki/Bronchiole
commons.wikimedia.org
Happy Coding!

The information contained in this coding advice is valid at the time of posting. Viewers are encouraged to research subsequent official guidance in the areas associated with the topic as they can change rapidly.